Archive for the 'Derry' Category
Joan McKiernan is an Irish-American socialist-feminist activist living in New York.
War and an Irish Town
By Eamonn McCann
First publication Pluto Press, 1974. Chicago: Haymarket Books edition, 2018, $20 paperback.

Source : https://againstthecurrent.org/atc223/war-and-an-irish-town/
"'WE'RE GONNA WALK on this nation, we're gonna walk on this racist power structure, and we're gonna say to the whole damned government — "STICK 'EM UP MOTHERFUCKERS.'"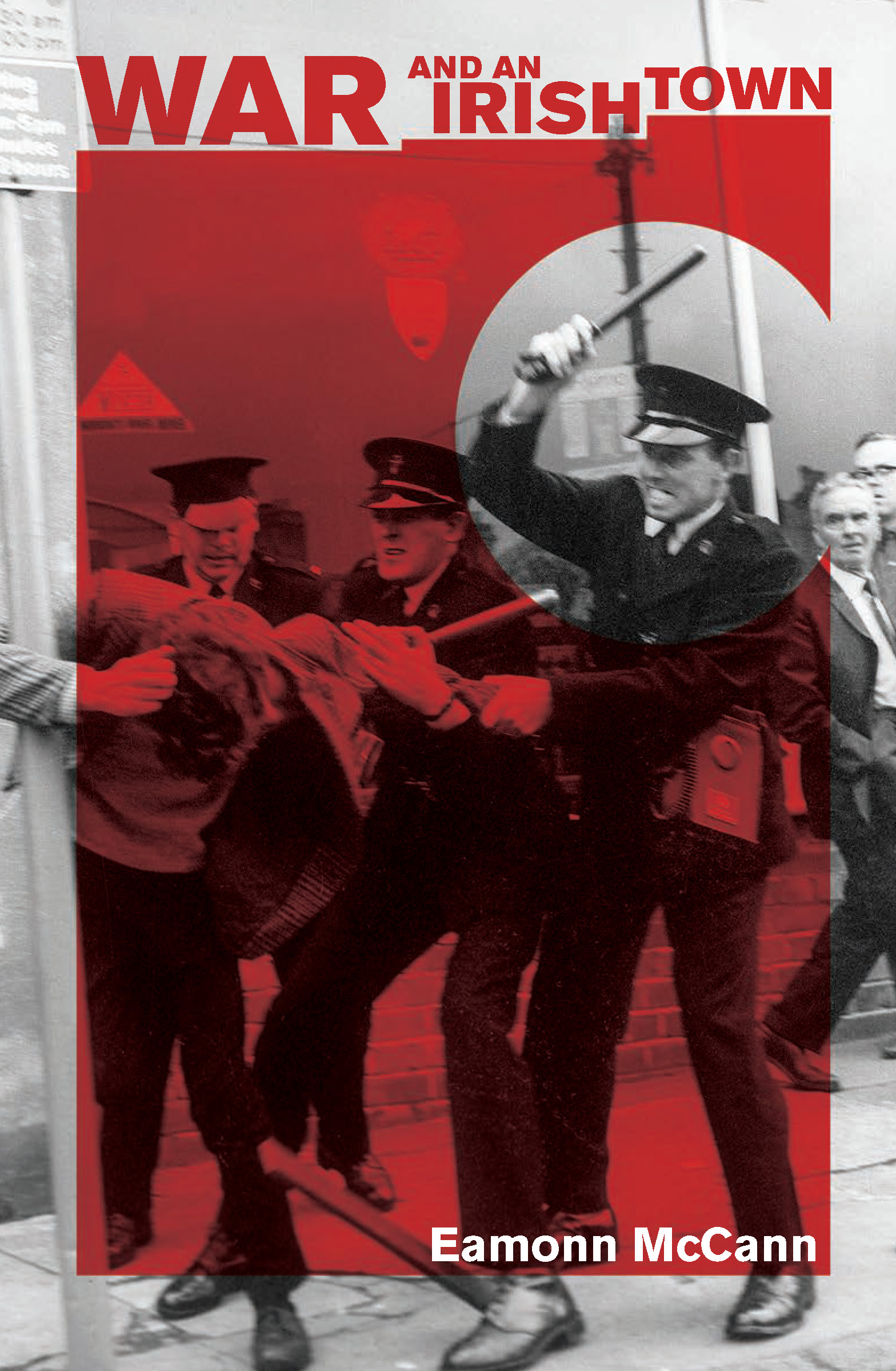 WITH THIS QUOTE from a film of the Black Panthers, Eamonn McCann, launches the Haymarket edition of his classic study of Derry and the North of Ireland Troubles, War and an Irish Town, taking us back to those heady days when so much change not only seemed possible, but likely to happen.
This is an especially timely reissue when the question of a united Ireland is again on the table.
Those in Derry that 1968 night cheering the Black Panthers' words shared a common goal: the fight against inequality and repression, whether on the streets of Derry or Chicago where Black activists were "then under murderous assault by the feds and local police forces across the US."
In those years, from Vietnam to Yugoslavia, Chicago to Mexico and many other places, the world was filled with students, workers, communities fighting back. McCann argues that "Each upsurge of struggle sent out a flurry of sparks which helped ignite struggle elsewhere."
He situates The Troubles in the North of Ireland in this time of international struggles. Those who were there for those struggles should read this latest edition, with a new introduction by the author, to reconsider what happened and why we did not win. Those who were too young at the time can read about those exciting times and what lessons can be learned for the future.
Read the rest of this entry »