Archive for the 'Socialist Workers' Network (Ireland)' Category
Simon Pirani's article is recommended reading.
Left-evasionist and tankie political activists everywhere are promoting a Seymour Hersh post claiming that the USA ruling class blew up the Nordstream 2 pipeline which is designed to allow Russia to supply Germany with Natural Gas, by-passing Ukraine.
In Ireland, Paul Murphy TD (People Before Profit [PBP], Dublin South-West) highlighted this story on the grounds that Seymour Hersh is "one of the world's best journalists". In December 2022 a pro-PBP publication, the Irish Marxist Review (a well-produced and often interesting journal published by the Socialist Workers' Network) carried a Maurice Coakley article which stated "the US Navy were the only force likely to have carried out the attacks on the gas pipeline". (Maurice Coakley's article is here : https://irishmarxistreview.net/index.php/imr/article/view/479/464)
Seymour Hersh, decades ago, was a credible journalist. Today he is a conspiracy nut. One correspondent on Paul Murphy's facebook page, James Doyle, observes "This is all nonsense. For example, Why would the US use a Norwegian aircraft rather than a fake fishing boat in a supposedly covert operation. For those who refer to Hersh as a "respected journalist", you should know that he thinks the Osama Bin Laden operation was fake and Assad never used chemical weapons in Syria. A good journalist in his day, but sadly has gone off the rails into a rabbit warren of attention seeking conspiracy theories."
Is this dispute important? It is. In the activist Revolutionary Marxist tradition, theory is needed as a guide to action.
John Meehan February 16 2023
"Left" organisations and personalities retail Hersh's Nord Stream story uncritically, because it is what they want to hear. Dogma beats inquiry. Innuendo and false claims beat solidarity with the victims of Russia's scorched-earth war on populations, in Syria in 2014 and 2017, and Ukraine in 2022-23.

Re-forming critical public spaces means challenging the "great men" of the "left" when they offer blinkered, one-sided and untruthful explanations for the dangerous, uncertain realities we face.

Simon Pirani, The Nord Stream Pipeline Explosions – Challenging False Narratives.
---
Source : https://newpol.org/the-nord-stream-pipeline-explosions-challenging-false-narratives-2/
See also : https://theecologist.org/profile/simon-pirani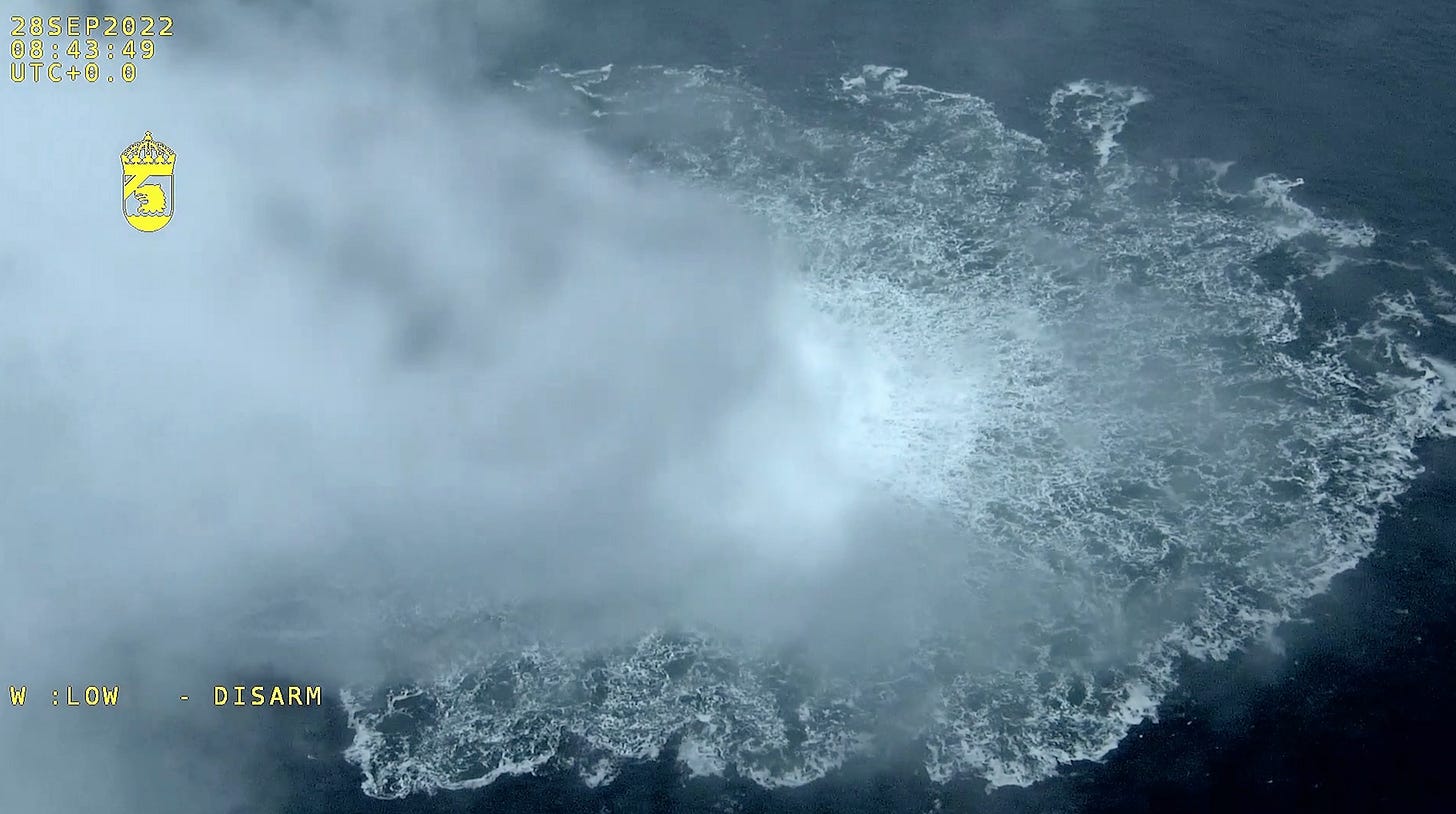 The claim that the Nord Stream gas pipeline was blown up by U.S. special forces, made last week by the investigative journalist Seymour Hersh, is being used to reinforce false narratives about Russia's culpability for the war in Ukraine.
On 26 September last year, explosions damaged three of Nord Stream's four pipelines, which run under the Baltic Sea from Russia to Germany, and sent a large cloud of methane into the atmosphere. Russia has blamed the United States; western media suspected Russia itself of sabotage.
Read the rest of this entry »
Written by tomasoflatharta
Feb 16, 2023 at 10:07 am
Posted in Anti War Movements, Boycott Divestment Sanctions (BDS), Campism, Climate Change, Crimea, Eastern Europe, European Network Solidarity with Ukraine and against war Basic consensus, Germany, International Political Analysis, Ireland, Irish Left With Ukraine, Left Evasionism, Mainstream Media, Media Sources - Reliable Versus Unreliable, NATO, Non-Alignment, People Before Profit, Russia, Seymour Hersh, Socialist Workers' Network (Ireland), Sotsialnyi Rukh (Social Movement), Ukraine, Ukraine Russia War 2022, Westplaining