Rishi Sunak's Westminster Government Blocks the Scottish Parliament's Gender Recognition Reform legislation – A "constitutional nuclear ☢️ option"
Rishi Sunak's Westminster government is using a "constitutional nuclear ☢️ option" (see Financial Times report below) to block a Scottish parliament gender recognition reform.
This Changes Everything
Mike Small reports on the Scottish Bella Caledonia blog : https://bellacaledonia.org.uk/2023/01/16/this-changes-everything-2/
Alister Jack, the Scottish secretary, has confirmed that the British government is using article 35 to block the Scottish government gender recognition reform bill. This is unprecedented and represents a full-on attack on the devolution settlement. It's a desperate escalation and dramatically ups the stakes for not just the British government but also the Labour and Scottish Labour party. Will Anas Arwar simply over-turn his parties own position? It is billed as an attack on the SNP but it is actually an attack on the Scottish Parliament where the legislation received cross-party support after years of delays, amendments and debate.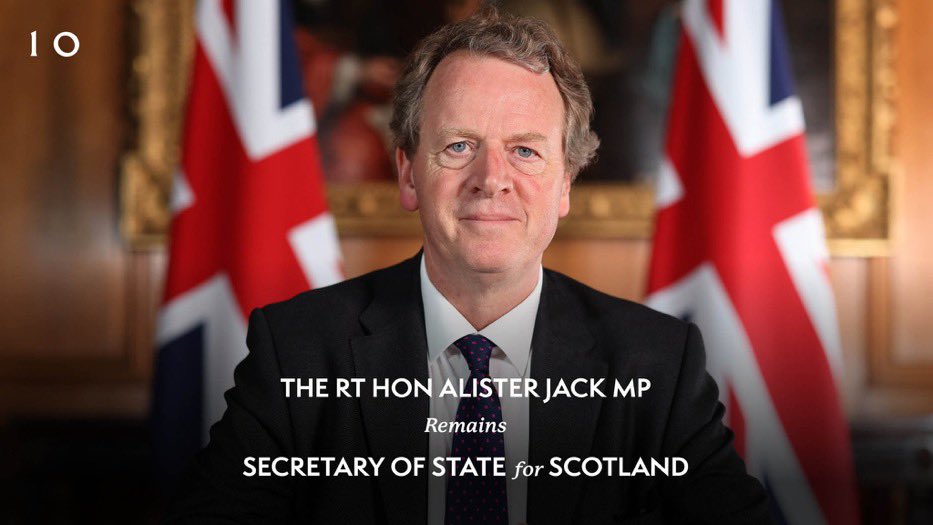 Jack issued a statement saying:
"I have decided to make an order under section 35 of the Scotland Act 1998, preventing the Scottish parliament's gender recognition reform (Scotland) bill from proceeding to royal assent.
After thorough and careful consideration of all the relevant advice and the policy implications, I am concerned that this legislation would have an adverse impact on the operation of Great Britain-wide equalities legislation.
Transgender people who are going through the process to change their legal sex deserve our respect, support and understanding. My decision today is about the legislation's consequences for the operation of GB-wide equalities protections and other reserved matters.
I have not taken this decision lightly. The bill would have a significant impact on, amongst other things, GB-wide equalities matters in Scotland, England and Wales. I have concluded, therefore, that this is the necessary and correct course of action.
If the Scottish government chooses to bring an amended bill back for reconsideration in the Scottish parliament, I hope we can work together to find a constructive way forward that both respects devolution and the operation of UK parliament legislation.
I have written today to the first minister and the Scottish parliament's presiding officer informing them of my decision."
At her news conference today Nicola Sturgeon said Westminster would have no grounds to block the gender recognition bill. She said:
"It doesn't affect the operation of the Equality Act, and it was passed by an overwhelming majority of the Scottish parliament after very lengthy and very intense scrutiny by MSPs of all parties represented in the parliament.

So if there is a decision to challenge, then in my view, it will be quite simply a political decision.

And I think using trans people, already one of the most vulnerable stigmatised groups in our society, as a political weapon will be unconscionable and indefensible and really quite disgraceful."
The divisions about trans issues across society (and across parties) are very real, but they are not confined to Scotland nor to the SNP. The legislation was considered despite a blizzard of disinformation and hysteria.
Questions are now at stake for not only the Conservative government but also those elements of the independence movement who have chose this as their hill to die on. This is an attack on democracy and anyone who thinks that it is about Alister Jack or Rishi Sunak defending minorities needs their head examined. What was dubbed "One of the most powerful devolved parliaments in the world" is being shredded.
See Also https://tomasoflatharta.com/2022/12/30/transgender-rights-scotland-is-now-ahead-of-the-rest-of-the-uk-though-still-behind-ireland-michael-farrell/
One Response